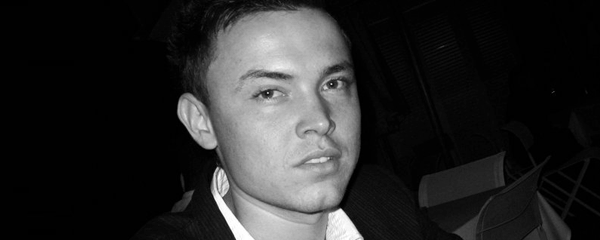 Rick Kats is the founder and CEO of Pinerly, a startup that help you easily market visual content on Pinterest. With the rising popularity of virtual pinboards, Pinerly has taken on the challenge of helping content creators post, optimize and measure their pins. In this interview, Rick shares about the tool's value proposition, as well as the past, present and future of the company.
"We are basically building the tools that we wished others would have built for us."
Social Nerdia: What's the story of the development of Pinerly?
Rick Kats: The inspiration behind Pinerly came from marketing our old business
using Pinterest. After just a few days of pinning, we noticed a huge 30% increase in our traffic! Although it was a lot of fun to pin our content, our biggest pain was trying to measure the amount of traffic brought to us from certain pins - ROI or return on our time - so that we could maximize on our returns. This was the fundamental reason why we started Pinerly: to help content creators and brands, like ourselves, easily post and measure visual content onto social media sites. We are basically building the tools that we wished others would have built for us.
Social Nerdia: Pinerly's early users had to invite 10 others before they could beta test the service. What have you learned from leveraging this tactic to drive adoption and interest?
RK: Our invite method allowed us to validate the need for this type of product in the market. It also allows us to get valuable feedback so we can fix bugs and deliver the best possible products. On each iteration of invites to Pinerly we learn new things about what our users like and don't, so that we can make the necessary improvements. We're extremely thankful for all the comments our users have made so far.
Social Nerdia: Campaign analytics is your current core feature. Is your target market made up of
individual avid Pinterest users or
organizations in need of serious analytics?
RK: The campaign and Pinalytics features are certainly the core features on Pinerly. What we allow you to do is easily post and measure click-throughs, re-pins, and likes on visual content pinned through Pinerly. In a similar process to Pinterest, you select an image or input a URL to fetch the images, add a description, add a destination URL and then post the pin onto Pinterest. Once you do this, you are able to easily compare the campaigns against each other and see which work better and try to understand why.
Rather than just regular Pinterest users, our target audience are content creators and sellers of goods (brands). Our users understand that a small change in their strategy can increase their returns, ultimately, bringing more people to their blog, website, or sales page. We see many businesses trying to just push content out there, whether it's relevant or not. Some are doing great, but others aren't. Social media is more than just pushing content, it is about having the right approach and really understanding what it is that works. This is where Pinerly comes in.
Pinerly surfaces the most relevant statistics to allow users to see which campaigns performed the best. This helps our users optimize their content, posting times, descriptions, and board names to drive more traffic to their site. Our whole idea is to build the tools businesses need to easily post and measure their visual content. This allows them to develop a good marketing strategy do that they can work smarter and a lot more efficiently.
Social Nerdia: The "scheduling" feature created a lot of initial interest in Pinerly. What are you doing to get this feature right and when will users be able to try it?
RK: For the scheduling feature, we are completely dependent on the release of the Pinterest API – ability for third party services to post data to Pinterest. As soon as Pinterest publicly releases its API we will be able to flip the switch and enable this feature. More on this
.
One of the most important things about Pinterest is to disperse the pins over time and get the posting times right. So instead of just pinning everything at once, you are able to pin something found in the morning will be posted to keep your followers engaged. We hope that this will allow many avid pinners do all of their pinning in one time and concentrate more on the things that matter: spend time engaging with their followers, customers, users, or even with their family.
Social Nerdia: Other startups like PinPuff are looking to identify influence on Pinterest. Is reputation management in Pinerly's future?
RK: No. Our goal is to help content creators, sellers and brands build a good marketing strategy in the social media space using their visual content. Reputation management is not a part of that.
Social Nerdia: Some have criticized Pinerly for driving attribution to Pinerly via the source of pins. Is this going to change in the future?
RK: We discuss this topic here:
Pinerly as the Source - Why we did it
.
Social Nerdia: Are you planning to expand Pinerly beyond Pinterest and integrate with other social networks?
RK: Yes. Twitter and Facebook introduced the potential available for brands to utilize the social space, and Pinterest is one of many services to provide a whole new way to discover content or products in a visual way. It provides a new way of thinking about products by selling them as a lifestyle rather than just an item.
Therefore, Pinterest is our starting point for measuring visual content, but it certainly isn't the only platform that could help our users expose their brand and drive traffic to their sites. There are many other visual social media sides that are growing very quickly so we plan to incorporate those in the near future as well.
Social Nerdia: What advice would you give to Pinterest users who would like to get more repins and followers?
RK: Have a look at our
. At the end of the post, we also list all of our previous posts that discuss best practices to help you optimize your visual content.